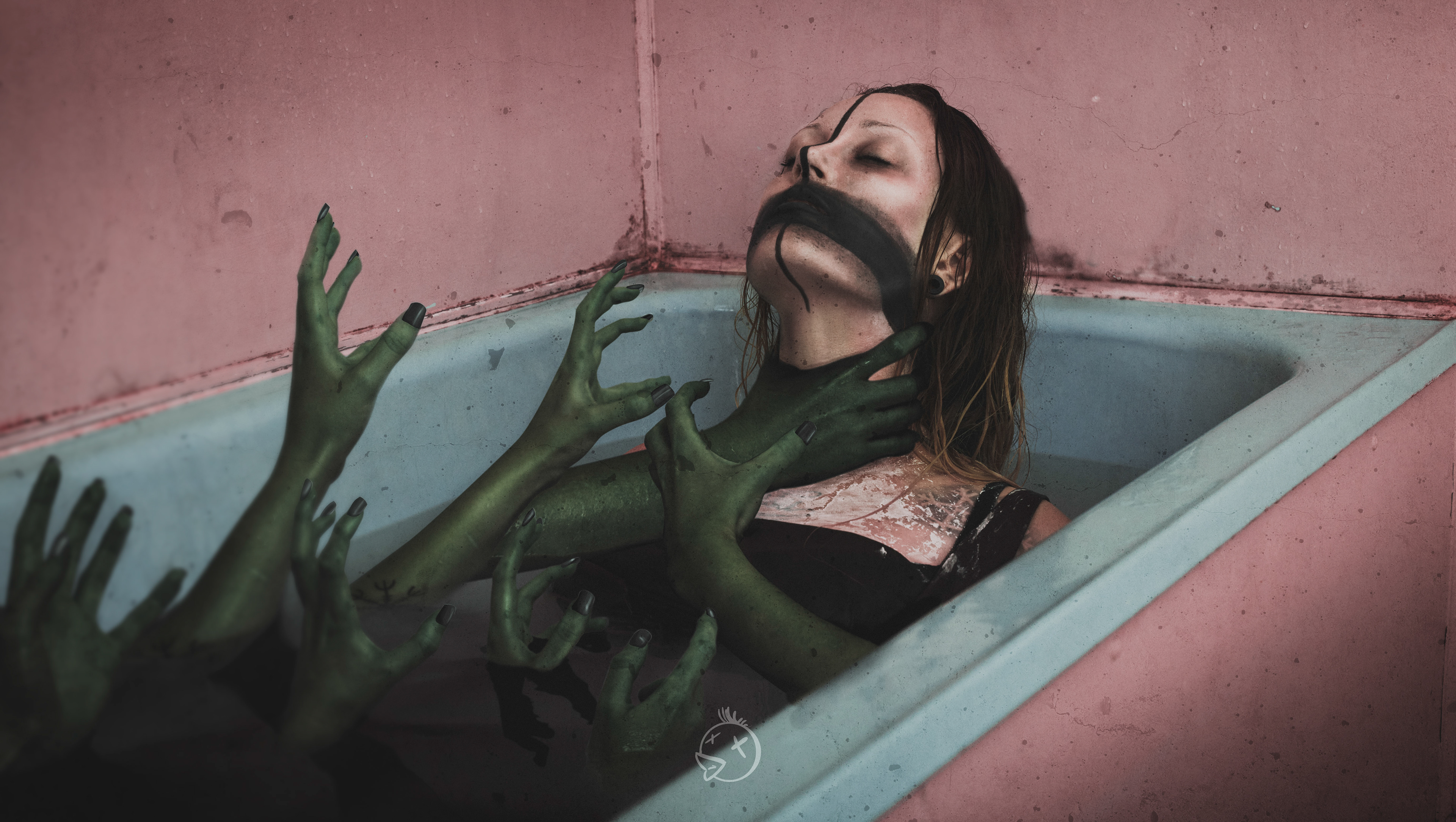 Recently, I've been thinking about a lot about mental health, specifically depression. Both my own experience of it and the people I know. Although many people experience it differently, there is a common feeling of being trapped in an a void. 
After doing a rough pencil test for composition, I went about working with my close friend, Danika (who modelled and created the makeup), placing her in the bath and trying several different poses of her body and hands until I felt i had something.
The challenging part was in post. I'm very comfortable with compositing in photoshop, but this took a while to come together. There was a lot of back and forth on the colour, mood, and overal tone of the piece before I settled on this.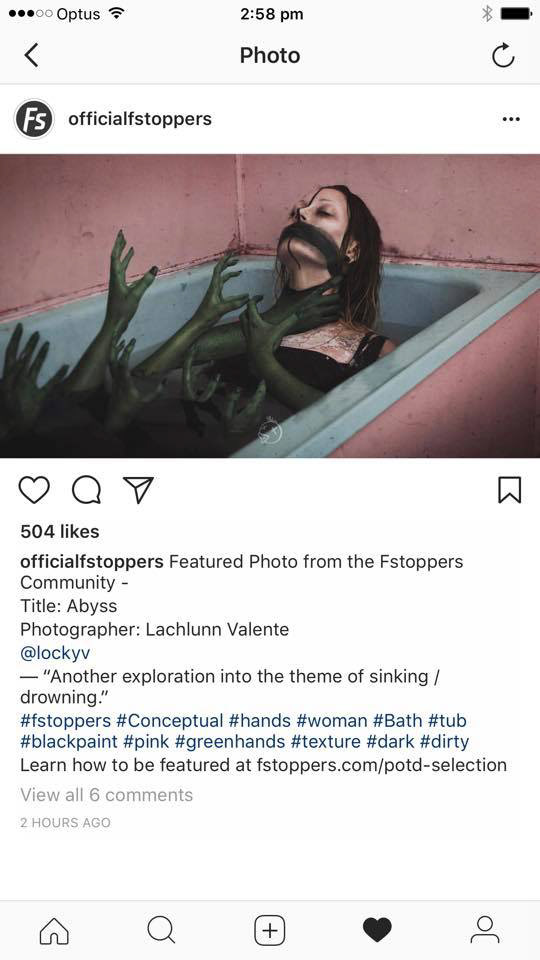 I was amazed that this image was featured by Fstoppers. Such an honour!